This doe is out of Gunfighter's Heir and Gunsmoke.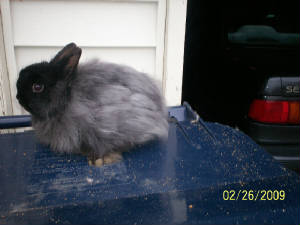 Jersey Woolys
Jersey Wooly Bucks:
REW Sr. Buck-$20.00
Does:
Black Sr. Doe-$20.00
REW Sr. Doe-$20.00
The does are both great brood does, but not great show does. The REW is a better show doe, she has a great coat. The REW buck is showable, and has an acceptable coat, pretty good body. Will take $50.00 for the trio.
Himalayans:
Three black senior does: One grand champion, one with two legs. $20.00 each, or $50.00 for the trio.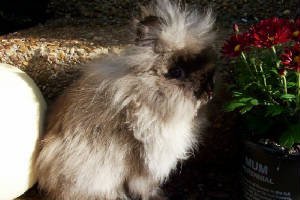 Alakai, my lionhead buck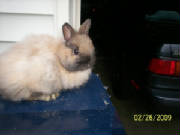 This is one of our new Jersey Woolys.